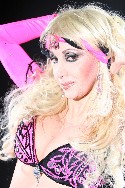 Fahtiem
Fahtiem is a Multi-Award Winning Choreographer, Master Instructor, and International Superstar Performer, highly renowned in the world of Middle Eastern Dance, for her magical style and elegance. Fahtiem has many publication, T.V. and video credits. She is the director and choreographer of the Sultan's Delites. She produces and is the director of an annual, convention and highly acclaimed stage production "Oasis Dance Magic". Fahtiem has produced 5 CDs: in which she does the vocals. Fahtiem's new DVD series "BellyDance Bootcamp with Fahtiem" is shaping up the dance world! Listed in International Who's Who of Professional & Business Women, she is highly recognized in her field. Some of her awards include: International Cultural Diploma of Honor, Woman of the Year . The International Academy of Middle Eastern Dance awards: Dancer of the Year, Entertainer of the Year, Nominated, Choreographer of the Year, Teacher of the Year. Dance Magazine awards: Teacher of the Year, Dancer of the Year. American Academy of Middle Eastern Dance (New York) award: Hall of Fame-Lifetime Achievement, MECDA Hall of Fame.
Fahtiem is in great demand traveling extensively worldwide sharing her vast knowledge and passion for this beautiful art form while maintaining a full teaching schedule in Los Angeles Ca. including collage level dance courses. Fahtiem has been honored to teach and perform globally throughout her career, including Egypt at Ahlan Wa Sahlan Festival,China,UK,Belgium just to name a few.

Email: fahtiem@fahtiem.com Web: www.Fahtiem.com Phone: 626-810-9470


Ava Fleming
Bringing a unique and modern approach to Raqs Sharki, Ava Fleming is the elegant example of today's classic modern belly dancer. Her ability to capture the intricacies of music as well as her talent for teaching have propelled her into becoming one of today's hottest performers and instructors. Her instruction style is infused with her dedication to individual expression and flawless technique.

Email: info@avafleming.com Web: www.avafleming.com Phone: 609-502-6909


Warning
: include(/var/chroot/home/content/50/8887150/html/text/teachers/mu'shuqa.html) [
function.include
]: failed to open stream: No such file or directory in
/home/content/50/8887150/html/text/west/teachers.php
on line
12
Warning
: include() [
function.include
]: Failed opening '/var/chroot/home/content/50/8887150/html/text/teachers/mu'shuqa.html' for inclusion (include_path='.:/usr/local/php5/lib/php') in
/home/content/50/8887150/html/text/west/teachers.php
on line
12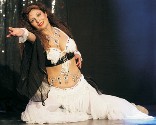 Naheda
Ludwigsstadt, Germany.Master instructor and choreographer for oriental dance... international award winner and event producer, Naheda does it all. Naheda has been active for many years teaching workshops and performing internationally. Naheda has a tremendous amount of knowledge and is a wonderful communicator of the dance. Her tremendous creativity inspires her students to find the special and exceptional in themselves.
Web: http://www.naheda.com/de/startseite.php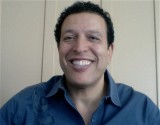 Reda Darwish

Reda Darwish began his career as a drummer during the golden era when he was a child in Egypt. As a young man, he began playing in orchestras for renowned dancers and singers. If you have followed the most famous of the great Egyptian dancers of the 1970's and 1980's through the peak of their careers, chances are, Reda has played for them. He resides in Alameda, CA with his family.

e-mail: redadarwish@msn.com Web: www.redadarwish.net


Tim Bolling

Based in the San Francisco bay area, Tim Bolling is a percussionist and drum set player who has played diverse musical styles across North America. He is known as a "dancer's drummer" for his focus on playing to a dancer's particular style and ability, and has played for top belly dancers and dance events in California for almost 20 years. Tim enjoys teaching music and drumming workshops for both drummers and dancers, as well as playing for dance classes. He has studied with Mary Ellen Donald, Glen Velez, Susu Pampanin, and Reda Darwish. Prominent dance artists Tim has played with include Solace, RebbeSoul, Tim Rayborn, Suhaila Salimpour's Bal Anat, Flowers of the Nile, Jallaledin Takesh, and Cascada. Tim currently enjoys playing with the talented Light Rain, Pangia, Al'Azifoon, Silk Road Caravan, Paul Ohanesian, Nader Shahin, and Var Daghdevirian.
Email: timbolling@hotmail.com Web: www.timbolling.com Phone: 510-706-3085