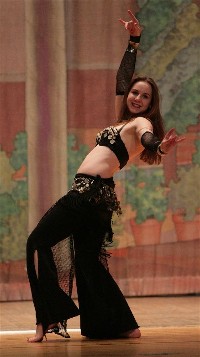 Rakkasah West 2015
We are celebrating our 35th year!
The dance line up for Rakkasah West is full! If you would like to be put on the waiting list please email us at Rakkasah@comcast.net . Include your Name (both stage and mundane) your contact info – email, phone number, & mailing address , what you are looking for live or cd, troupe or solo, and if there is a day you can not perform let us know. We will contact people on a first come bases. Thank You
Workshops March 11 - March 15!
Our Instructor Staff: Aneena, Fatima Al Wahid, Fahtiem, Jamilla Al Wahid, Leila Haddad, Mary Ellen Donald, Ma'Shuqa Mira Mujan, Michelle DeVine, Natica, Naheda, Rachel George, Reyna Alcala, Saqra, Suhaila Salimpour, and Vince Delgado.
Wednesday - Friday workshops to be held at the Sportsmans Club, San Pablo, CA
Saturday and Sunday workshops to be held at the Richmond Memorial Auditorium.
Book your room at 'our' hotel!
Courtyard Richmond Berkeley, 3150 Garrity Way
Richmond, CA 94806 - $119.00 per night
Book on line at
Book your group rate: RAKKASAH WEST DANCE FESTIVAL >>
Or call 1-800-321-2211
The Festival will be held at:
Richmond Memorial Auditorium
403 Civic Center Plaza, Richmond, CA 94804
Friday March 13 - 7pm to 11pm - $15
Saturday March 14 - 12noon-11pm - $18
Sunday March 15 - 12noon - 8pm - $18
We have vending spaces available. If you are interested please email rakkasah@comcast.net - or call 510-724-0214.
For Rakkasah West Photos click here www.Rakkasahphotos.zenfolio.com