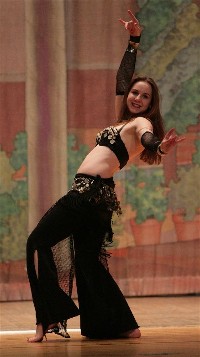 Rakkasah West 2015
This year we are celabrating our 30th year!
Workshops March 11 - March 15!
Our Instructor Staff: Aneena, Fatima Al Wahid, Fahtiem, Jamilla Al Wahid, Leila Haddad, Mary Ellen Donald, Ma'Shuqa Mira Mujan, Michelle DeVine, Natica, Naheda, Rachel George, Reyna Alcala, Saqra, Suhaila Salimpour, and Vince Delgado.
Wednesday - Friday workshops to be held at the Sportsmans Club, San Pablo, CA
Saturday and Sunday workshops to be held at teh Richmon Memorial Auditorium.
The Festival will be held at:
Richmond Memorial Auditorium
403 Civic Center Plaza, Richmond, CA 94804
Friday March 13 - 7pm to 11pm - $15
Saturday March 14 - 12noon-11pm - $18
Sunday March 15 - 12noon - 8pm - $18
We have vending spaces available. If you are interested please email rakkasah@comcast.net - or call 510-724-0214.
For Rakkasah West Photos click here www.Rakkasahphotos.zenfolio.com