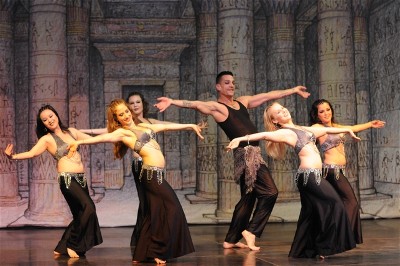 Rakkasah East 2016
Thank you to everyone who signed up to dance! You will be receiving an email from Rakkasah confirming your dance day, time, program listing and a request for troupe member names (if applicable). Please be sure to respond as soon as you get them.
If you would like to be put on the waiting list pleas send an email to Rakkasah@att.net with your name, troupe or solo, address and phone number – be sure to include if there is a day you cannot attend.
Workshops - Wednesday, October 12 - Sunday October 16
Instructors: Aneena, Novato, CA - Angelique, New Plarz, NY - Chadia, Woodbridge, NJ - Casey Bond, New York, NY - Fahtiem, Rowland Heights, CA - Fatima Al Wahid, North Highlands, CA - Jamilla Al Wahid, Napa, CA - Irena Akulenko, NY, NY - Leila Haddad, Pasris, France - Natica Angilly, Richmond, CA - Oreet, Philadelphia, PA - Reyna ALcala, New York, NY - Saqra, Kent, WA - Scott Wilson, NY, NY - Tashira Wadiya, Toms River, NJ - Tarek Sultan, NY, NY and Za-Beth, Boston, MA
The festival will be held at the Ukrainian Cultural Center 135 Davidson Ave, Somerset, New Jersey 08873
Friday, October 14, 7pm-11pm - $15
Saturday, October 15 , 12noon - 11pm - $18
Sunday, October 16, 12noon - 8pm $18
Seniors and children 10 & under are half price
Only Cash and checks excepted at the door – no credit cards or bank cards – Thank you.
RAKKASAH EAST 2017 VENDORS
Rakkasah – Shukriya rakkasah@comcast.com
Alankara - Michelle DeVine – michelledevine@att.net
Posh Jewels Worldwide – poshjewelsworldwide@hotmail.com
Fatima's Bazaar – www.fatimasbazaar.com
Chadia's Dance Productions – www.gypsycaravanproductions.com/shopping/danceproductions_shopping.html
Sheherezade Imports – sherzade@earthlink.net
Hollywood Music Center – www.HollywoodMusicCenter.com
Turquoise International – www.turquoiseintl.com
SharQui., Ltd – www.sharqui.com
Za-Beth Magic Carpet – www.za-beth.com
Dyhanis.Com – www.dhyanis.com
Originales by Faye – Faye Austin – www.faye4u.com
Dahlal, Intl – www.dahlal.com
Crimson Gypsy Designs – – cdempsey@hvc.rr.com
The Eyes Have It – theeyeshaveit@brmeme.net
Goth Fae, Jeanne Thompson, arachia@gothfae.com
Belly Dancers Boutique - dancemusic2@verizon.net
Belly Stockings US - bellystockingus@gmail.com
Hollywood Music Center - mail@hollywoodmusic.com
Judy Kay, Psychic Medium judykaypsychicmedium@aol.com
Ornaments by Pillar - pilarorlandi@yahoo.com
Silk Dancer - info@silkdancer.com
The Belly Dance Shop - buy@thebellydanceshop.com
Zeezee's Collection - zpayazi@gmail.com
Henna by Drax -
and more to come!!!
Check out Photos of the fabulous dancers from the previous festivals http://www.rakkasahphotos.zenfolio.com