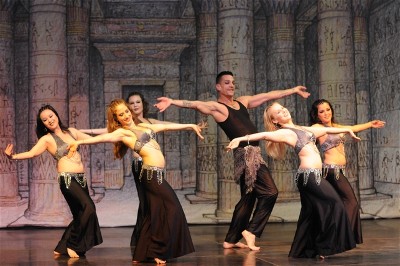 Rakkasah East 2014
All Classes are open and you can register at the door!!
Our Instructing Staff :
Aneena, Navato, CA - Fahtiem, Los Angelas, CA - Fatima Al Wahid, Sacramento, CA - Jamilla Al Wahid, Navato, CA - Leila Haddad, Paris, France - Michelle Devine, Milford, NJ - Naheda, Germany - Natica Angilly, Berkeley, CA - Oreet, Philadelphia, PA - Renya Alcala, NY,NY - Saqra, Kent, WA and Suzanna Del Vecchio, Denver, CO!!
The festival will be held at the Ukrainian Cultural Center 135 Davidson Ave, Somerset, New Jersey 08873
Friday, October 17, 7pm-11pm - $15
Saturday, October 18, 12noon - 11pm - $18
Sunday, October 19, 12noon - 8pm $18
Seniors and children 10 & under are half price
RAKKASAH EAST 2014 VENDORS
Magical Fashions – Krishna & Chuck Dave – www.magicalfashions.com
Henna by Drax – www.hennabydrax.com
Rakkasah – Shukriya rakkasah@comcast.com
Alankara - Michelle DeVine – michelledevine@att.net
Posh Jewels Worldwide – Cynthia Owci – poshjewelsworldwide@hotmail.com
Asian Imports – Jafar Kahn – asian_imports212@yahoo.com
Geisha Moth – geishamoth@yahoo.com
Fatima's Bazaar – www.fatimasbazaar.com
Chadia's Dance Productions – Chadia – www.gypsycaravanproductions.com/shopping/danceproductions_shopping.html
Nomadic Ornaments -- Pilar – nomadicornaments@yahoo.com
Silk Dancer – Shaula – www..silkdancer.com
Belly Stockings – Sharon Scott – salesUS@bellystockings.com
Farasha & Su'ad Dance & Designs – www.farasha-suad.com
Scheherezade Imports – sherzade@earthlink.net
Hollywood Music Center – www.HollywoodMusicCenter.com
Turquoise International – Ali Hamidzadeh – www.turquoiseintl.com
SharQui., Ltd – Oreet – www.sharqui.com
Za-Beth Magic Carpet – www.za-beth.com
Dyhanis.Com – www.dhyanis.com
Amira Mor – www.amiramor.com
Belly Dancing Boutique – David Emmons – doumbekdude@hotmail.com
Jersey Shore Hookah – Pete & Lisa – jerseyshoretatering@yahoo.com
Jewels of India – Bipin Jain – bipjain@bellsouth.net
Originales by Faye – Faye Austin – www.faye4u.com
The Belly Dance Shop – www.thebellydanceshop.com
Dahlal, Intl – www.dahlal.com
Tcl-waistbeads – Tanya & Cachet – tcl-waistbeads@gmail.com
Crimson Gypsy Designs – Christine Dempsey – cdempsey@hvc.rr.com
The Eyes Have It – Kimberly Wolff – theeyeshaveit@brmeme.net
Bella's Cosmetics - www.bellacosmeticsnyc.com
Check out the photos of the fabulous dancers from the previous festivals http://www.rakkasahphotos.zenfolio.com