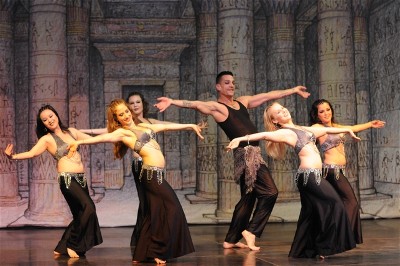 Rakkasah East 2015
Workshops - Wednesday, October 7 - Sunday October 11
Wednesday and Thursday classes held at the Ukrainian Cultural Center 135 Davidson Ave, Somerset, NJ
Friday – Sunday classes held at the Somerset Bridgewater Hotel and the Ukrainian Cultural Center. Check the class listing for your workshop location.
Instructors: Aneena, CA, Dalia Carella, NY, Ellena Lentini, NY, Fahtiem, CA, Fatima Al Wahid, CA, Michelle De Vine, NJ, Jamilla Al Wahid, CA, Leila Haddad, France, Ma'Suqa Mira Murjan, CA, Naheeda, Germany, Natica, CA, Reyna Alcala, NY, Saqra, WA, Tarik Sultan, NY and Za-Beth, MA
The festival will be held at the Ukrainian Cultural Center 135 Davidson Ave, Somerset, New Jersey 08873
Friday, October 9, 7pm-11pm - $15
Saturday, October 10 , 12noon - 11pm - $18
Sunday, October 11, 12noon - 8pm $18
Seniors and children 10 & under are half price
Only Cash and checks excepted at the door – no credit cards or bank cards – Thank you.
Official Hotel and home of the after parties:
Hotel Somerset Bridgewater, $89 per night (across the street from the Ukrainian Center), to make reservations call 1-732-560-0500
RAKKASAH EAST 2015 VENDORS
Magical Fashions – Krishna & Chuck Dave – www.magicalfashions.com
Henna by Drax – www.hennabydrax.com
Rakkasah – Shukriya rakkasah@comcast.com
Alankara - Michelle DeVine – michelledevine@att.net
Posh Jewels Worldwide – Cynthia Owci – poshjewelsworldwide@hotmail.com
Geisha Moth – geishamoth@yahoo.com
Fatima's Bazaar – www.fatimasbazaar.com
Chadia's Dance Productions – Chadia – www.gypsycaravanproductions.com/shopping/danceproductions_shopping.html
Silk Dancer – Shaula – www..silkdancer.com
Belly Stockings US – Sharon Scott – salesUS@bellystockings.com
Farasha & Su'ad Dance & Designs – www.farasha-suad.com
Scheherezade Imports – sherzade@earthlink.net
Hollywood Music Center – www.HollywoodMusicCenter.com
Turquoise International – Ali Hamidzadeh – www.turquoiseintl.com
SharQui., Ltd – Oreet – www.sharqui.com
Za-Beth Magic Carpet – www.za-beth.com
Dyhanis.Com – www.dhyanis.com
Amira Mor – www.amiramor.com
Belly Dancing Boutique - danemusic2@verizon.com
Jersey Shore Hookah – jerseyshoretatering@yahoo.com
BJ's Bazaar – bjbazaar@gmail.com
Originales by Faye – Faye Austin – www.faye4u.com
Dahlal, Intl – www.dahlal.com
Crimson Gypsy Designs – Christine Dempsey – cdempsey@hvc.rr.com
The Eyes Have It – Kimberly Wolff – theeyeshaveit@brmeme.net
Robert Quill - bookings@robertquill.com
Eseme's Closet
Barushka's Bazaar babaras@mac.com
Kariokka Belly Dance Shop
Bling It On - yasminedance@yahoo.com
Check out the photos of the fabulous dancers from the previous festivals http://www.rakkasahphotos.zenfolio.com