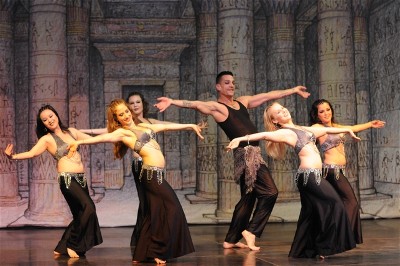 Rakkasah East 2017
Rakkasah East 2017 Dancer Registration is now full. If you missed it or did not get in … get on our waiting list. We always use it! Please send your name, troupe or solo, live or your rerecorded music and if there is a day or time you cannot make it - to Rakkasah@att.net
Workshops -, October Thursday 12 - Sunday October 15
All Workshops willl be held at the Ukrainian Cultural Center!
Instructors: Aneena, Novato, CA - Belladonna,Washington DC - Casey Bond, NY, NY - Ebony, Washington DC, Fahtiem, Rowland Heights, CA - Kaeshi, NY, NY - Leilah Haddad, Paris, France - Morocco, NY, NY, Natica Angilly, Richmond, CA - Saqra, Kent, WA
The festival will be held at the Ukrainian Cultural Center 135 Davidson Ave, Somerset, New Jersey 08873
Friday, October 13, 7pm-11pm - $15
Saturday, October 14 , 12noon - 11pm - $18
Sunday, October 15, 12noon - 8pm $18
Seniors and children 10 & under are half price
Only Cash and checks excepted at the door – no credit cards or bank cards – Thank you.
Rakkasah East 2017 After Parties!!!
To Be Announced
RAKKASAH EAST 2017 VENDORS
Rakkasah – Shukriya rakkasah@comcast.com
Alankara - Michelle DeVine – michelledevine@att.net
Chadia's Dance Productions – www.gypsycaravanproductions.com/shopping/danceproductions_shopping.html
Sheherezade Imports – sherzade@earthlink.net
Hollywood Music Center – www.HollywoodMusicCenter.com
Turquoise International – www.turquoiseintl.com
Za-Beth Magic Carpet – www.za-beth.com
Dyhanis.Com – www.dhyanis.com
Originales by Faye – Faye Austin – www.faye4u.com
Dahlal, Intl – www.dahlal.com
Goth Fae, Jeanne Thompson, arachia@gothfae.com
Belly Dancers Boutique - dancemusic2@verizon.net
Belly Stockings US - bellystockingus@gmail.com
From Egypt with Love
Eastern Dance Supply
and more to come!
Check out Photos of the fabulous dancers from the previous festivals http://www.rakkasahphotos.zenfolio.com